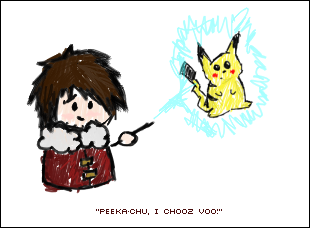 It was funny until Viktor starting transfiguring the bludgers into voltorbs. Then it was just dangerous
Oh when two fandoms collide. I hope you all enjoyed this comic, I've already got another one planned involving Lucius and Regulus. Exciting!? I hope so.
I'm also hoping the update days will be Mondays and Fridays, but don't hold me to that just yet :)
And as a side note, as I am in dire need of some extra money, I was wondering if people would be interested in buying some sort of pottercon... items? Buttons? Commission Drawings? Etc? If you are please comment with an idea, or if you would be interested in buying some?
Viktor Krum: