Because In Bulgaria they decorate Narwhals, not Trees :)
To those of you who ordered PotterCon e-cards you should all have them happily sitting in your inboxes. To Those who ordered actual cards, those'll be out soon, and to those who missed out on the chance I made two for you to choose from.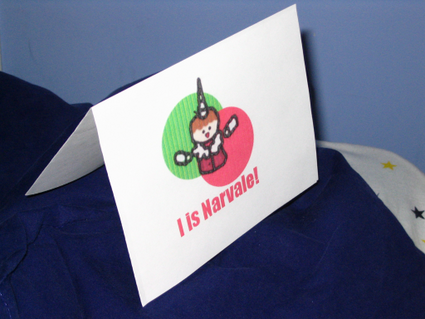 Print Here
Print Here
The only reason why they look like crap in the picture is because my printer is running out of ink. They say "Happy Holidays" on the inside. And the instructions to print can be found
here
.
I wish you all a spectacular holiday and an amazing night :)