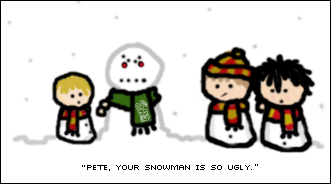 And it was a wonder Peter being a traitor came as such a shock...
I dunno if you can see but there's a little dark mark on snow-voldie's scarf. haha. I've bee quite busy so here's quick update, I hope you enjoy!
Comic:






I had to create a new icon folder in my photobucket because I reached the 500 maximum. that's a lot of icons!
♥